About Us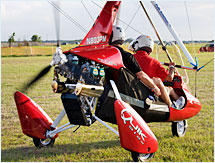 We are one of the world's leading microlight aircraft manufacturers and suppliers, with over 4000 aircraft flying since 1983. P&M Aviation was formed in 2003 combining the best of Mainair Sports and Pegasus Aviation, which were two small UK based microlight manufacturers in the 1990's, drawing on the expertise and knowledge gained in over a quarter of a century of microlight aviation design and experience.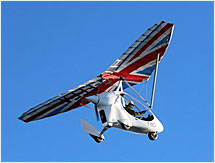 During this time numerous world records have been achieved and design awards collected.  These include World Champions, European Champions, British Champions, first around the world flying a flexwing microlight and the first solo to fly to South Africa.  Our aircraft have also been chosen by the well-known adventurer, Richard Meredith Hardy, for many of his expeditions including flying over Mount Everest, and an unsupported solo flight to Australia by the decorated paraplegic pilot, Dave Sykes.  More recently the British Antarctic Microlight Expedition have chosen our technically advanced PulsR microlight for their forthcoming expedition to the South Pole.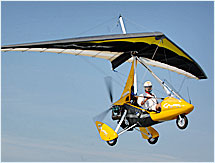 P&M operate from spacious, modern industrial premises in Manton, near Marlborough UK, with a private airfield for visiting customers and new aircraft flight testing.
P&M are proud to hold the prestigious UK Civil Aviation Authority A1 Company Approval for the design and manufacture of microlight aircraft.  All our aircraft designs meet or exceed the exacting requirements of the British Civil Aviation BCAR Section S for small light aircraft, the toughest certification standard in the world today.
Each component is quality checked for accuracy and durability by an experienced and long established work force. All members of the research and development team are microlight pilots who not only refine and improve aircraft on the drawing board, but also in the air. The company's test pilots are skilled in all aspects of flight development, testing way beyond anything the machine can be expected to see in its normal flight envelope. Such attention to safety and development has made P&M Aviation a world leader in microlight aircraft.
A quick look at the standard of workmanship is enough to explain why our aircraft give years of reliable service and hold their resale value in a way no others do.
P&M is a flexible organisation able to offer customers a comprehensive sales, service and repair facility in order to keep you in the air.  From an annual aircraft permit renewal to the most awkward sail tears and damaged airframes nothing is too much of a problem which can be handled swiftly by our skilled workshop staff.
P&M is also able to produce custom made parts for customers which require specialist composite parts including engine cowls, propellers, pods as well as soft furnishings, sails, harnesses, covers and upholstery.