About Us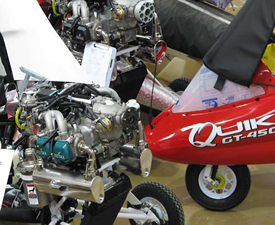 We are one of the worlds largest microlight aircraft manufacturers and suppliers, with over 4000 aircraft flying since 1983.
P&M Aviation was formed in 2003 combining the best of Mainair Sports and Pegasus Aviation, and drawing on the expertise and knowledge gained in over a quarter of a century of microlight aviation design and experience.
During that time numerous records and design awards have been collected, such a World Champions, European Champions, British Champions, first around the world, first solo around the world, first CAA approved microlight, first solo to Australia, first solo to South Africa.
Most recently, our aircraft have been used to fly over Mount Everest in a world-record beating first!
We operate from spacious, modern industrial premises in Rochdale, UK with an additional factory unit and airfield at Marlborough, UK.
We hold the prestigious UK Civil Aviation Authority A1 Company Approval for the design and manufacture of microlight aircraft, and all our aircraft designs meet or exceed the exacting requirements of the British Civil Aviation Requirements Section S, the toughest certification standard in the world today.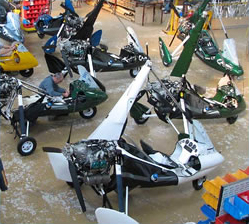 Each component is quality checked for accuracy and durability by an experienced and long established work force. All members of the research and development team are microlight pilots who not only refine and improve aircraft on the drawing board, but also in the air.
The company's test pilots are skilled in all aspects of flight development, testing way beyond anything the machine can be expected to see in its normal flight envelope. Such attention to safety and development has made P&M Aviation a world leader in microlight aircraft technology.
A quick look at the standard of workmanship is enough to explain why our aircraft give years of reliable service and hold their resale value in a way no others do.