November 2015
Flyer Live Show 28/29 November - Telford
Come and see us our new PulsR at the Flyer Live show this weekend in Telford and get entered into a prize draw for goodies.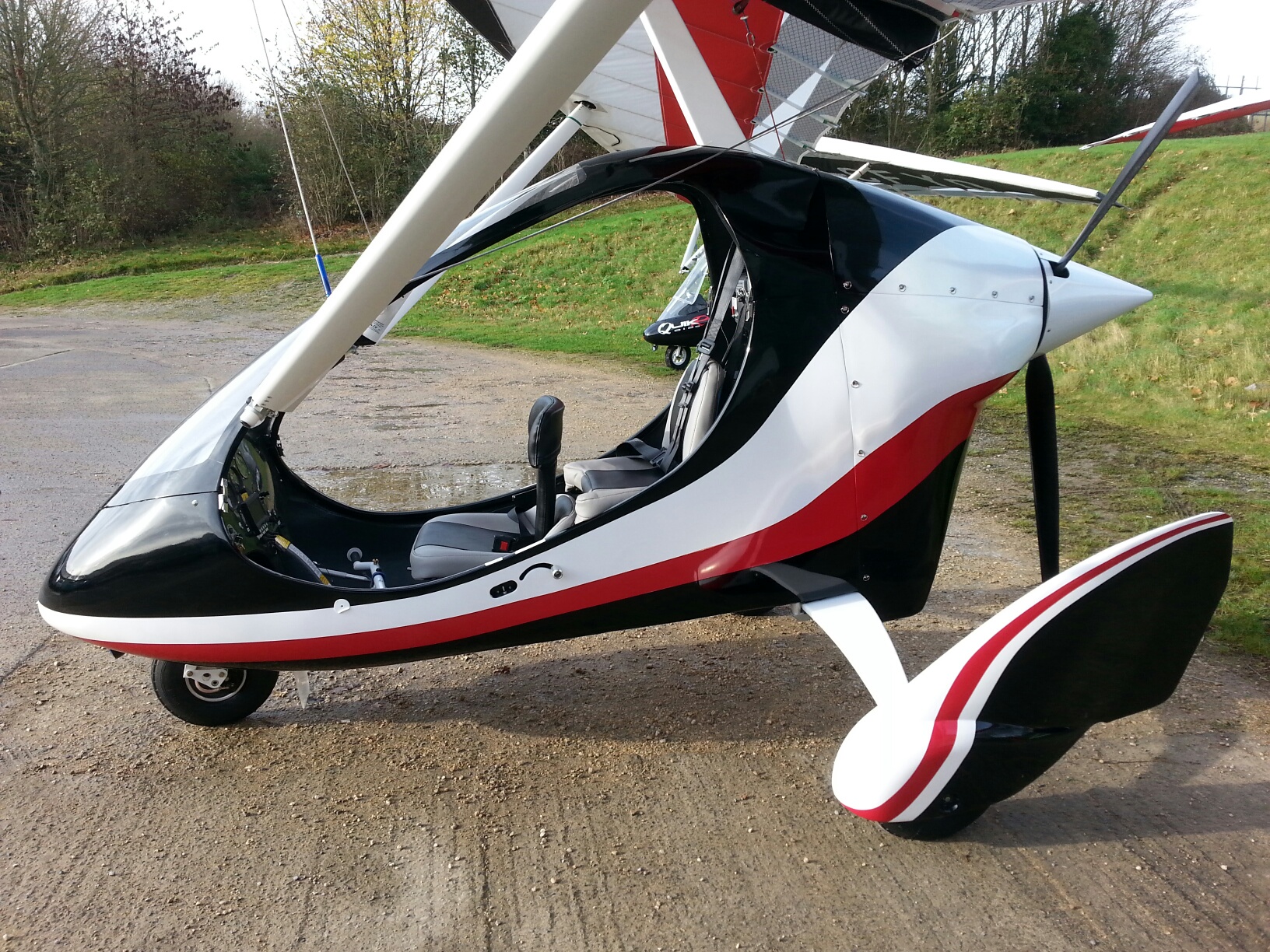 Winter Service Special Offer
Wing strip and rebuild £295 plus VAT - (a saving of £120 inc vat)
PLUS 15% off any spares or sail work required.
Limited Time only. First come first served
Special offers on complete trike service
Call 01706 655134
01706 655134 to reserve a slot
Winter Newsletter 2015
Our latest newsletter is now available to download. CLICK HERE to get all the latest news.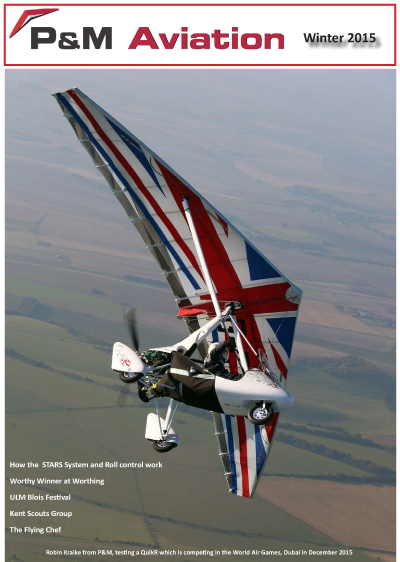 Flyer Live Show 28-29 November
We look forward to seeing you at this years Flying Show in Telford on the 28-29 November. As part of our stand we are delighted to have Ozee join us for the first time who are launching their brand New Ozee Flying Suit at the show.
If that is not enough, come and see our 1/6 scale Spitfire on the stand too, which is made by Mike Booth who works with us at our Manton works. http://www.supermarineworks.com
----------------------------------------------------------------------------------
Finally if you haven't seen the NatWest video yet promoting their sponsorship for Welsh Rugby Union and English Rugby using two Quik GT450's take a look. It is worth it. https://youtu.be/cfX6wgO-Kzk
The making of this video is also worth viewing via the link below
https://www.youtube.com/watch?v=UXeAS_ex7ug
August 2015
Changes at the top of P&M:
We are delighted to announce that Andrew Cranfield has stepped in as our new Chairman. He was active in the very early days of hang gliding; designing and test flying his own designs. Following his engineering degree, he worked as a helicopter design engineer and started microlighting with dodgy foot launched powered hang gliders, eventually progressing onto safer trike based flexwing machines. He even built a human powered helicopter and still retains a strong interest in human powered flight. Following post graduate specialisation in manufacturing management, he has held senior operating positions in aerospace, engineering and other businesses. He now has a portfolio career and is on the board of a number of different companies.
------------------------------------------------
Meanwhile as a result of Jim Cunliffe stepping back, Neil Dykes, is now filling Jim's role in managing Rochdale part time. The rest of the time he runs his own composite structures business specializing in carbon fibre tubes and filament winding machines. He lives in the same village as Jim, who continues to take an interest. Neil has owned a variety of aircraft including a Pegasus Quasar, typhoon tri-pacer, puma sprint, stryker tripacer, T31 glider, T7 glider, Hovey whing ding, weedhopper, Cessna 150, Cessna 172, FRED 3, chipmunk, tipsy nipper and a Jet Provost T3 XM424, (which now flies with the Classic Flight) to name but a few.
Oh yes, Neil also has a Spitfire MkVIII project - which is a very, very long term rebuild
Neil also worked alongside Bill Brooks (P&M Technical Director) at Cranfield University whilst doing PhD research in composite aircraft structures.
-----------------------------------------------------------------------------------
April 2015
Spring Newsletter 2015
CHECK OUT OUR LATEST NEWSLETTER . CLICK FOR NEWSLETTER
ALL THE NEWS PLUS TECH TOPICS
SEPTEMBER 2014
Autumn Newsletter 2014
Read the latest P&M Autumn newsletter giving you latest about what we are up to. Autumn Newsletter - Click here