January 2016
'Britannia Trophy' for GB Team
We are proud to announce that the GB microlight team has been awarded the Royal Aero Club 'Britannia Trophy' for winning their class using our QuikR trikes at the recent World Air Games in Dubai. The Trophy will be presented by Prince Andrew at the RAF Club, Piccadilly, London on the 18th May.
The Britannia Trophy was originally presented in 1913 by Horatio Barber, for the British aviator or aviators accomplishing the most meritorious performance in aviation during the preceding year.
QuikR beats the World
Team GB dominated the World Air Games microlight competition in Dubai, with a clean sweep of the medals. The FAI World Air Games which took place In Dubai 1st – 12th December 2015 used P&M Aviation QuikR flexwing aircraft. David Broom was crowned World Champion, with Paul Dewhurst taking silver, Rees Keene bronze and Mark Fowler fourth place.
In fact the first nine places were all taken by P&M QuikR's.
A great achievement.
https://www.youtube.com/watch?v=XNbCiBXJSnU&feature=youtu.be
Success at Flyer Live Show
The Flyer Live show on 28th/29th November was a great success for P&M with brisk sales of parts and accessories as well as the opportunity to talk to our customers. We featured a PulsR and QuikR destined for the USA as well as a Quik Lite and a GTR which was on the GASCO (General Aviation Safety Council) stand for its annual Pre-Flight Inspection Challenge.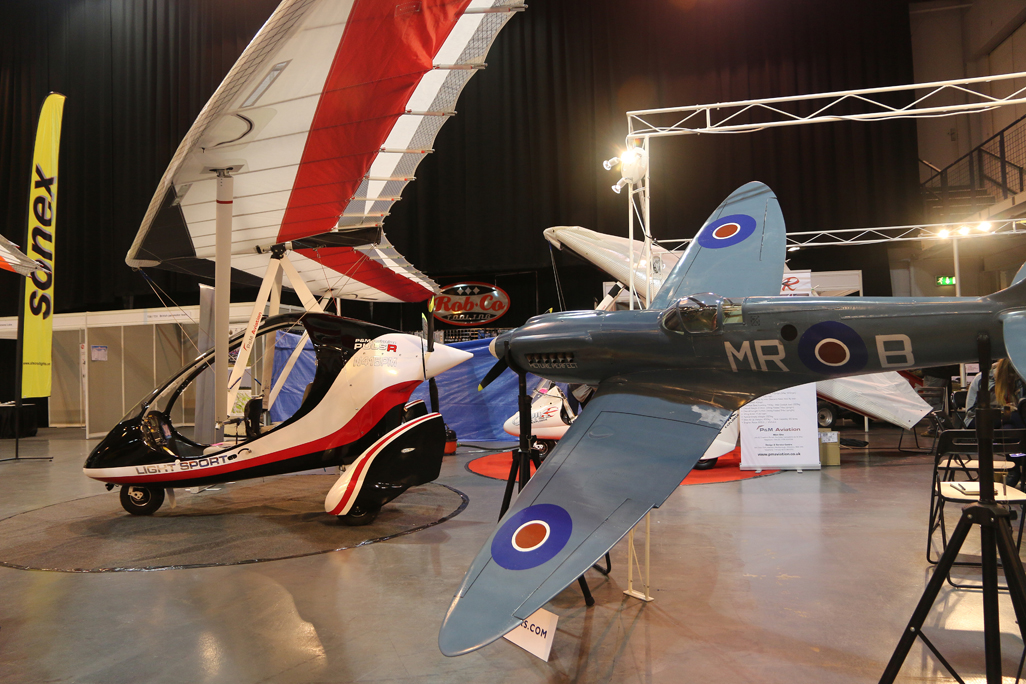 Winter Service Special Offer
Wing strip and rebuild £295 plus VAT - (a saving of £120 inc vat)
PLUS 15% off any spares or sail work required.
Limited Time only. First come first served
Special offers on complete trike service
Call 01706 655134
01706 655134 to reserve a slot
Winter Newsletter 2015
Our latest newsletter is now available to download. CLICK HERE to get all the latest news.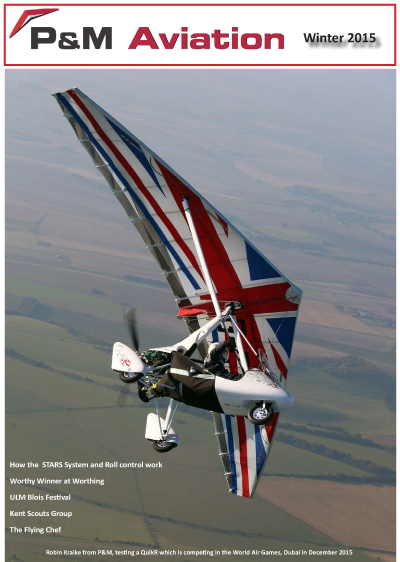 -----------------------------------------------------------------------------------
April 2015
Spring Newsletter 2015
CHECK OUT OUR LATEST NEWSLETTER . CLICK FOR NEWSLETTER
ALL THE NEWS PLUS TECH TOPICS
SEPTEMBER 2014
Autumn Newsletter 2014
Read the latest P&M Autumn newsletter giving you latest about what we are up to. Autumn Newsletter - Click here